Customer Reviews
12/09/2021
Ashley L.

United States
Best ever.
This suit is the best. I am so grateful to be cozy and warm and feel beautiful in my hooded 5:4!!! Kassia's suits are the best. The hood fits perfect. I wear my hair out of the side of the zipper. If it's super cold, I cover my head with it. Tonight I didn't want to wear the hood, but it was awesome to hook on my head when I had to have the swim after the board moments in our Chilly waters. I will not be hesitating to get out there on the chilliest of days anymore!! I love it. Keeping me surfing!!
12/09/2021
Kaili

United States
Top notch
Coming to you as a cold water woman who swims ear deep in the ocean w my camera as often as I'm floating on a board. Our waters in Santa Cruz always call for a wetsuit year round & I'm so in awe of the Kassia 5/4 hood. It's not like other hooded wetsuits, where you feel like you're giving birth to yourself through the neck hole every time. This wetsuit slips on SO EASY I was worried it wouldn't be warm. It beyond warm -it's TOASTY. What's even more impressive is the neck never felt like it was choking me and no water ever got in. Usually I put a basketball or helmet in the neck space of other wetsuits to stretch it so I can breathe. I didn't have time for that with the Kassia suit and it was no problem at all. Finally, it fit me correctly everywhere! I'm elf sized and often have bunching somewhere but not w Kass's suit. I felt like a regular sized human for once. No weird boobs, no ****** wedgies. This suit is worth every single dollar and I want two of every version.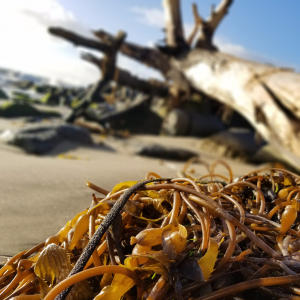 IK
11/27/2021
Isabella K.

United States
The radness in wetsuit
I love my 3mil Psychedelic and new 5mil Sea Caves suits! Both keep me warm and are incredibly well made and pretty. I have had other brands and they simply can't be compared. I do miss the ziper for the key though. And I wish the neck entry was roomier but all in all a wonderful suit. Will definitely recommend and come back for more. XX
11/23/2021
Mona P.

Costa Rica
The coziest suit around!
Felt so warm and cozy wearing this suit in Northern California. The neoprene is extremely comfortable to be active with full range of mobility !
11/20/2021
Jason W.

United States
Awesome Wetsuit!
Very warm and cozy, and I'm stoked that it's made from environmentally friendly material. I can't wait to use it all winter.
SEA CAVES 5/4MM Chest Zip Full Suit
In Stock and Available now!
5/4MM Smoothie / Jersey combination for maximum warmth and flexibility

Smoothie V over chest and back to resist wind and retain heat

Fabric knee pads for maximum durability and movement

Recycled thermal heat lining on torso for extra earth conscious warmth

Adjustable Hood with chest closure for easy on and off

Key stash pocket with loop on left arm for key, money, wax etc.

Double blind stitch, taped and glued seams for maximum warmth and durability

Double neck flap enclosure to keep cold water from flushing the neck of your suit

Earth First Construction elements woven through to conserve energy, save water and keep harmful chemicals from entering our water ways

Recommended for waters 48°F - 38°F /  9°C - 3°C

Surfer is 5'7 135 lbs and wears a 8/M